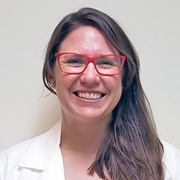 Diana M. Oakes, DNP FNP-BC
Education
May 2018 / Doctorate of Nursing Practice, East Tennessee State University, Major: Family Nurse Practitioner, DNP Project: "Implementing Lean to Improve Perinatal Clinic Flow at an Underserved Clinic"
December 2013 / Bachelors of Science, East Tennessee State University, Major: Nursing
May 2008 / Bachelors of Science, North Carolina State University, Major: Paper Science and Engineering
Experience
October 2018 - Present / Nurse Practitioner, Mountain Kidney and Hypertension, Assessment and management of patient care regarding hypertension, chronic kidney illness, and subsequent dialysis and other treatment modalities
December 2013 - Present / Registered Nurse, Ballad Health, Franklin Woods Community Hospital - Emergency Department
Fill-in Shift Leader - Management of 22 bed department and 7 nurses, Patient assessment and triage in the emergency setting, South East Regional Float Pool - ICU, PCU, Medical/Surgical, Psychiatric, Emergency Departments, Planning and managing patient care on various units in a three-hospital system, Johnson City Medical Center - Cardiac Progressive Care 22/2300 Unit, Shift Leader - Management of 40 bed unit and 8-10 nurses, Planning and managing patient care of cardiac patients on a telemetry step down unit.
January 2013 - December 2013 / Nurse Intern, Mountain States Health Alliance, Collecting vital signs, assisting with ADL's (Bathing, toileting, personal care, walking), transferring patients, assisting with meals, and patient safety.
July 2012 - December 2012 / Patient Safety Companion, Mountain States Health Alliance, One to one patient supervision, patient safety, and assisting with ADL's and meals if necessary.
June 2008 to May 2012 / Production and Process Controls Engineer, Domtar Paper Company, Production Engineer - Management of day to day production decisions based on data analysis of the Fiberline Area. Supervision and training of a seven-member crew of production technicians. Process Controls Engineer - Production support and construction of computer programming for Recovery Area Equipment. Installation of programming for new equipment. Safety management of equipment programming.
DNP Clinical Experiences
Mountain City Extended Hours Health Center - Mountain City, TN
Primary Care (60 Hours) - Carolyn Merriman, FNP
Women's Health (80 hours) - Sharon Trumbley, WHNP
Life Care Center Elizabethton - Elizabethton, TN
Long term Care/Geriatrics (150 Hours) - Jody Martin, FNP
Center Pointe Medical Clinic - Kingsport, TN
Young and Middle Adult (110 Hours) - Libby Krell, DNP-FNP
Johnson City Community Health Care Center - Johnson City, TN
Pediatrics (110 Hours) - Kylie Whitehead, PNP
Women's Health (70 Hours) - Tavie Flanagan, WHNP
Four Oaks Healthcare - Jonesborough, TN
Long term care/Geriatrics (20 Hours) - Lori Hampton, FNP
Franklin Woods Community Hospital - Johnson City, TN
Inpatient admission (20 Hours) - Lori Hampton, FNP
Mountain Kidney and Hypertension - Asheville, NC
Clinic and dialysis rounds (40 Hours) - Paul Justice, FNP
Awards
Employee of the Month - 22/2300 Cardiovascular PCU (April 2014)
Service Excellence Advisor - Johnson City Medical Center (July 2014-October 2015)
Service Excellence Advisory Committee - 22/2300 PCU (July 2014-October 2015)
Sigma Theta Tau Member (December 2013-Present)
Unit Based Practice Counsel Member (October 2017- Present)
Licensure/Certifications
Nurse Practitioner - North Carolina License 5010973
Registered Nurse - Tennessee License 198664
Pediatric Advanced Life Support (PALS) Provider
Basic Life Support (BLS) Provider
Six Sigma Greenbelt Healthcare Certified
References
Stephanie Rhoton - Emergency Department Manager
Franklin Woods Community Hospital
423-302-1248
Judy McCook, PhD - DNP Faculty Advisor
East Tennessee State University
423-483-1425
Octavia (Tavie) Flanagan PhD, WHNP - Clinical Preceptor
Johnson City Community Health Center
919-630-0500