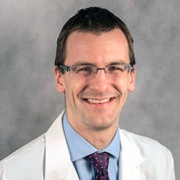 Matthew J. Volk, MD
Education
2010-2012 / University of North Carolina, Chapel Hill, Fellowship, Nephrology
2007-2010 / University of North Carolina, Chapel Hill, Residency, Internal Medicine
2003-2007 / Baylor College of Medicine, Doctor of Medicine
1999-2003 / Northwestern University, Bachelor of Science, Chemical Engineering
Work Experience
2012-Present / Clinical Nephrologist, Mountain Kidney and Hypertension Associates, PA
2010-2012 / Fellow in Nephrology, University of North Carolina, Chapel Hill
2007-2010 / Medical Residency, Internal Medicine, University of North Carolina, Chapel Hill
Credentials
Medical License / North Carolina Physician License - 201000978
Certification / North Carolina Medical Board - 141148
American Board of Internal Medicine, 2010
American Board of Nephrology, 2012
Leadership
IT Committee Chair, Mountain Kidney and Hypertension, 2014-Present
Medical Director, Mission Hospital Inpatient Dialysis Unit, 2016-Present
Medical Director, Smoky Mountain Dialysis Center, 2012-2015
Hospital Affiliations
Mission-St. Joseph's Health System
Care Partners Rehabilitation Hospital
McDowell Hospital
Highlands – Cashiers Regional Hospital
Angel Medical Center
Blue Ridge Regional Hospital
Professional Associations / Committees
American Medical Association
American Society of Nephrology
Renal Physicians Association
North Carolina Medical Society
Western Carolina Medical Society
Honors and Awards
Baylor College of Medicine
Northwestern University
Tau Beta Pi Engineering Honor Society
Northwestern University Undergraduate Research Grant
American Institute of Chemical Engineering
Harry McCormack Award for Outstanding Scholarship, Extra-curricular Activities and Character
Donald Othermer Sophomore Academic Excellence Award
Research Publications
Segura T, Volk MJ, Shea LD. Cationic Polymers as a Means of Substratemediated, DNA Delivery. J Control Release. 2003 Nov 18;93(1):69-8a.
Volk MJ, Chaiet SR, Rajagopalan L, BrownellWE, Pereira FR. The Onset and Maturation of Prestin-associated Charge Movement. Poster: Association of Research in Otolaryngology Midwinter Conference 2007.
Volk MJ, Bomback AS, Klemmer PJ. Reduction of Pulse Pressure via Changes in Extracellular Volume in Hemodialysis Patients. Poster: University of North Carolina Research Day, 2009, Abstract: American Society of Nephrology Renal Week 2009.
Volk MJ, Bomback AS, Klemmer PJ. Mineralocorticoid Receptor Blockade in Chronic Kidney Disease, Curr Hypertens Rep. 2011 Aug;13@).282-8.
Volk MJ. Hyponatremia: Don't Forget the Gut. Case Report Abstract: Submitted to the American Society of Nephrology RenalWeek 2012.